Dr. Sonja Banks is not accepting new clients at this time.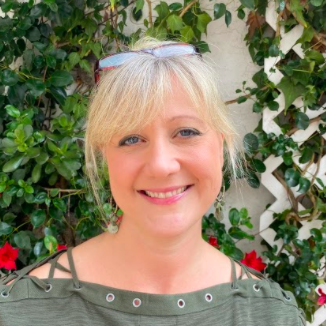 About Me
I have over 21 years of experience as a Licensed Clinical Psychologist. I specialize in the treatment of maternal mental health challenges, including the following: pregnancy/postpartum depression and anxiety, reproductive trauma & loss, new parent preparation, infertility, special needs parenting, and pregnancy after loss. I also work with clients who are struggling with Generalized Anxiety Disorder, Panic Disorder, Obsessive-Compulsive Disorder (OCD), grief/loss, and stress.
Through my training in behavioral medicine, I am able to treat psychophysiological disorders — which refers to the mind and body interplay in diagnoses such as migraine headache, tension headache, fibromyalgia, Irritable Bowel Syndrome (IBS), Raynaud's, muscle tension mediated chronic pain (neck, low back pain), Temporomandibular Jaw Dysfunction (TMD), infertility, endometriosis, chronic hives, and asthma. I also offer psychological support to clients as they navigate through the diagnosis and treatment of medical issues such as cancer, neurological disorders, and infectious disease.
My Approach to Psychotherapy
I believe in a warm, collaborative, and goal-oriented approach to psychotherapy. In addition to my behavioral medicine training, I am a Certified Clinical Tele-mental Health Provider (CTMH), a Certified Cognitive Behavioral Therapist (CCBT), a Certified Clinical Anxiety Treatment Professional (CCATP), and a Level A trained Interpersonal Therapist (IPT). I use elements of Mindfulness Based Stress Reduction (MBSR), Dialectical Behavioral Therapy (DBT), and Acceptance and Commitment Therapy (ACT). I have developed a 9-component model to self-care that can be tailored to each client's needs.

Using my training and experience, I welcome the opportunity to guide and join clients on their unique psychotherapy journeys.
So you can learn more about my services and make sure we're a great fit, I offer free consultations over the phone or via live video chat.
Both individual psychotherapy & couples counseling are available through a secure video conferencing system.
To begin your journey of healing and personal growth with a member of the California Women's Therapy team, please reach out below.
Contact us to schedule your initial consultation.
Begin your journey with Dr. Banks today 🌱