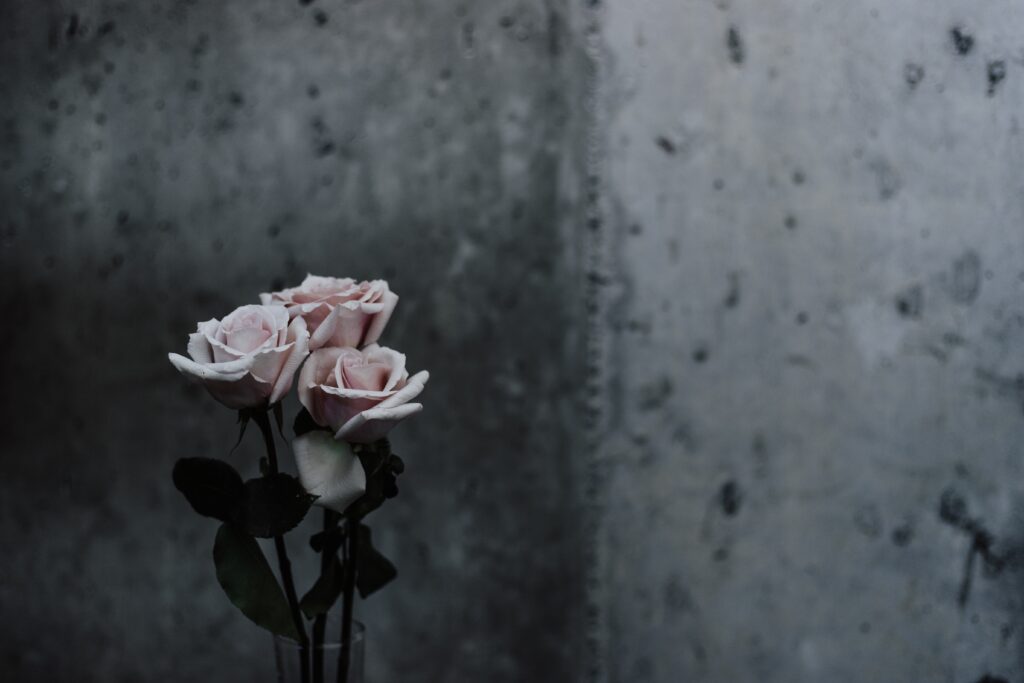 Valentine's Day can bring up a lot of emotions. For some, it represents a day of romance and encourages expressions of love. However, this can often put unhealthy pressures and expectations on a relationship or can lead to uncoupled individuals feel left out and minimized by society. Many people dread this day or become frustrated with its American commercialization. For individuals who've experienced Trauma, these challenges are further compounded by difficulties with intimacy and vulnerability.
If you've experienced Trauma, you may find yourself struggling to connect with others or have difficulty feeling positive emotions such as love or happiness. You may find yourself thinking "I can't trust people," "others will take advantage of me," or "they'll just let me down anyways, so what's the point." You may also suffer from low self-esteem and believe that you don't deserve love or people who care about you. This may lead to pushing people away, self-sabotage, or diving into toxic relationships with those who would mistreat you.
Rather than continuing to stay stuck in this downward spiral, here are 5 ways to help yourself become more connected:
Self-Care
You may see this term showing up everywhere and initially dismiss it. What does self-care even mean?! Does staying home all weekend in the same clothes and binge-watching Netflix count? Part of connecting with others involves connecting with yourself and acknowledging that you deserve care. It doesn't have to be a big step like treating yourself to a spa day (although those are quite nice). Self-care can be basic grooming, eating regular/balanced meals, and exercise. It can mean taking a stroll around your neighborhood or sipping your favorite tea. Any behavior, no matter how small, that shows yourself that you matter.
Contributing
Giving can be an incredible way to connect and feel valued. It can also help improve the quality of your relationships and overall outlook. Contributing doesn't necessarily mean donating money or volunteer work. Both may be great options, but it can also look like showing people kindness through sending a friend a supportive text or paying a co-worker a compliment. Sometimes people may go overboard and become so selfless, that they neglect their own needs. If you find yourself with this tendency, it's okay to still contribute, but you may want to pay special attention to the paragraph on Self-Care.
Be Part of Your Community
As humans, we are social beings. It is a natural and essential need to connect with others and be part of a larger community. We are not alone, and we are all part of something bigger than ourselves. This involvement can be as active or passive as you choose. Sometimes this means participating in your spirituality by attending services/events. It can be going to a Farmer's market, taking a group workout class, or sitting at a café, simply sharing space with others in your neighborhood.
Initiate Plans
Too many people wait around for someone else to initiate plans. This can not only be anxiety-provoking but often discouraging. It leaves the door open for all those insecurities to rush in and convince us that there's no hope and we're destined to be alone, or it may make us doubt our current relationships. Rather than giving our power to someone else who decides if and when we will meet, reach out and take that first empowered step.
Group Hang Out
In our modern age, we are no longer restricted to traditional ways of celebrating holidays. Social gatherings like Friendsgiving have become the norm. We often associate Valentine's Day with a time dedicated to our romantic partners but showing love to our friends and family can offer just as much meaning. The days surrounding Valentine's Day might be the perfect opportunity to plan something special with these significant others in your life. This might look like hosting a dinner/game night or gathering the girls for a brunch or a hike. If hosting sounds like a big commitment, see if someone else is interested in organizing the activity with your help.
This blog post was written by Dr. Talia Barach, licensed clinical psychologist. She specializes in helping others overcome the negative impacts of trauma and move forward in their lives. Visit our "Dr. Talia" page to learn more.