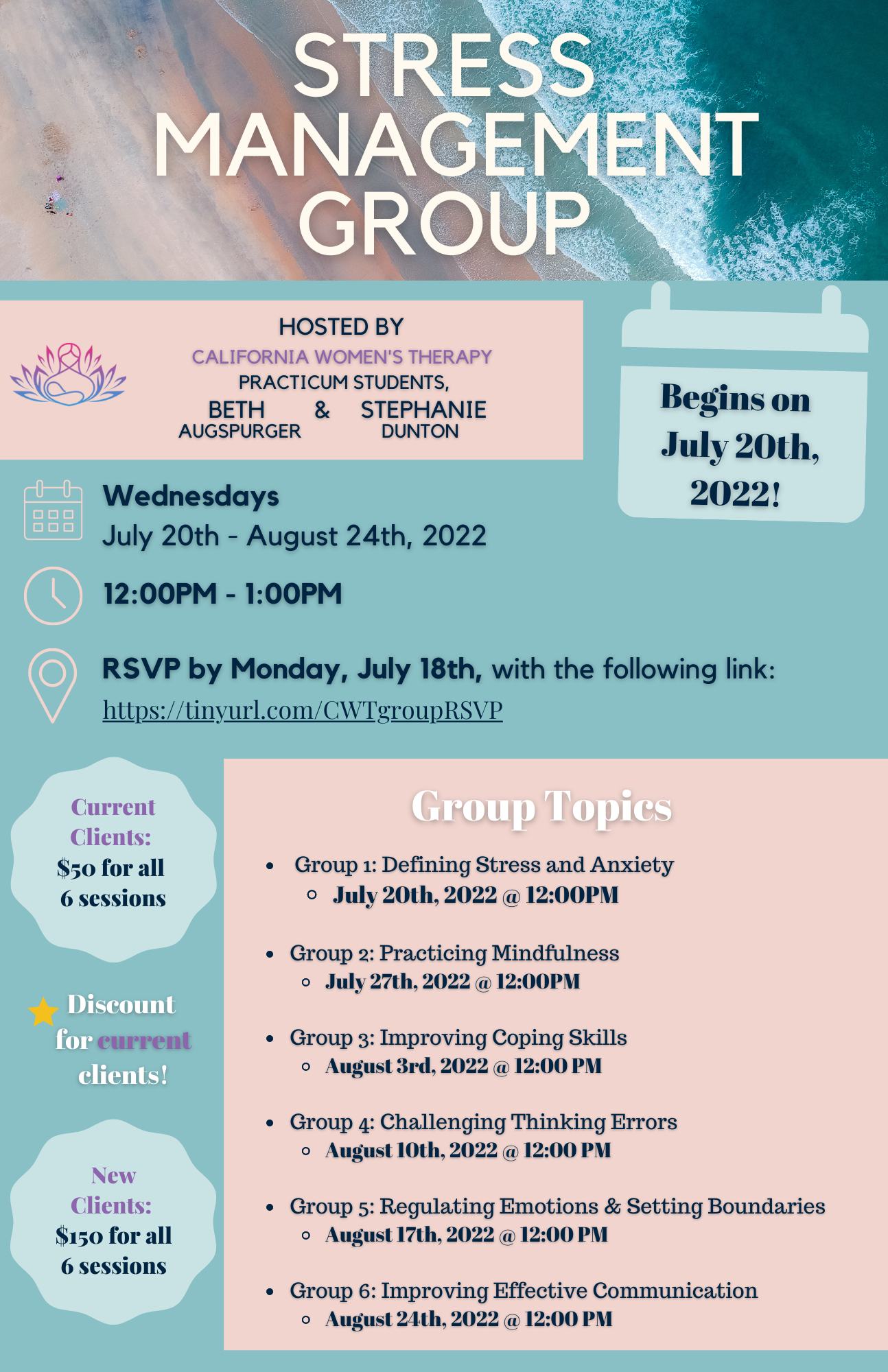 The next series of our CWT Stress Management Group will begin on July 20th, 2022.
***
The group will be facilitated by two of our CWT practicum students:
Beth Augspurger & Stephanie Dunton.
***
This time-limited group will take place on Wednesdays from 12 PM to 1 PM.
Group Dates:
July 20th, July 27th, August 3rd, August 10th, August 17th, & August 24th.
Pricing
For those who are new to CWT, the group is $150 for all 6 sessions.

For current CWT clients, the group is discounted to $50 for all 6 sessions.
RSVP

If you'd like to participate in this group, please RSVP by Monday, July 18th, using the following link: