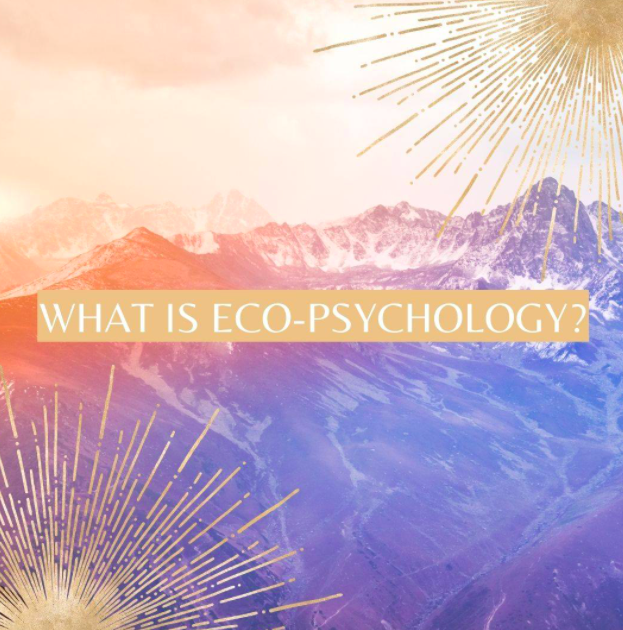 Ecopsychology is at the intersection of ecology (the study of relationships between living organisms) and psychology — the study of the human mind. Ecopsychology brings these two disciplines together by recognizing the interconnected nature of existence and that suffering and pain is not only felt on an individual level.
Rather, individual well-being is connected to ecological and community well-being, and individual health and stability is only possible when we have a reciprocal and mutually beneficial relationship with each other and the natural world.
Ultimately, ecopsychology seeks to enhance relationships between individuals and the non-human world and to foster feelings of interconnectedness. Healing comes from our ability to mend the gaps between individual & other and between human & nature.
It is important to reflect on the teachings of ecopsychology when discussing the therapeutic benefits of the natural world. While spending 30 minutes in nature may ease feelings of discomfort, it does not get at the root of our suffering. Rather, we must use the time we spend in nature as a tool to heal the nature-human divide and to recognize our oneness with the earth.
Once we realise this truth, that humans and nature are one, we begin to see the real value in practicing reciprocity with the natural world. It is not enough to simply reap the benefits that nature has to offer. Instead, we must take care of the earth, as she takes care of us. There is healing in reciprocity.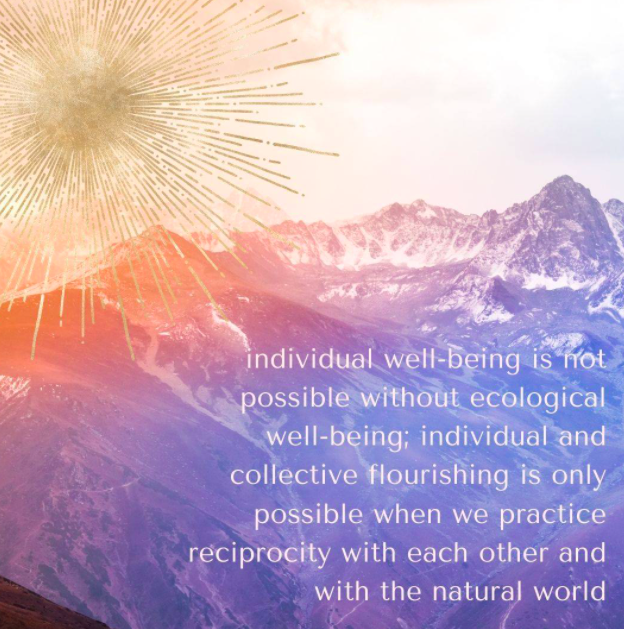 Practicing Reciprocity
Robin Wall Kimmerer — a member of the Potawatomi Nation and a professor of plant ecology — in her book, Braiding Sweetgrass, brings together indigenous wisdom and scientific knowledge in her discussion of reciprocity. On page 126, she wrote the following:
"People often ask me what one thing I would recommend to restore the relationship between land and people. My answer is almost always, "Plant a garden." It's good for the health of the earth and it's good for the health of people. A garden is a nursery for nurturing connections, the soil for cultivation of practical reverence. And its power goes far beyond the garden gate – once you develop a relationship with a little patch of earth, it becomes a seed in itself."

~ Robin Wall Kimmerer
I think about this often; it may be the best piece of advice I've ever received.
I echo Kimmerer's call to action. Plant a garden, if you have the time, space, and means to. If not, get a potted plant for your home, nurture it, and watch it grow.
Sources
https://www.tandfonline.com/doi/abs/10.1080/08873267.1998.9976972
Kimmerer, R.W. (Sept. 16th, 2013). Braiding Sweetgrass: Indigenous Wisdom, Scientific Knowledge and the Teachings of Plants. Milkweed Editions.