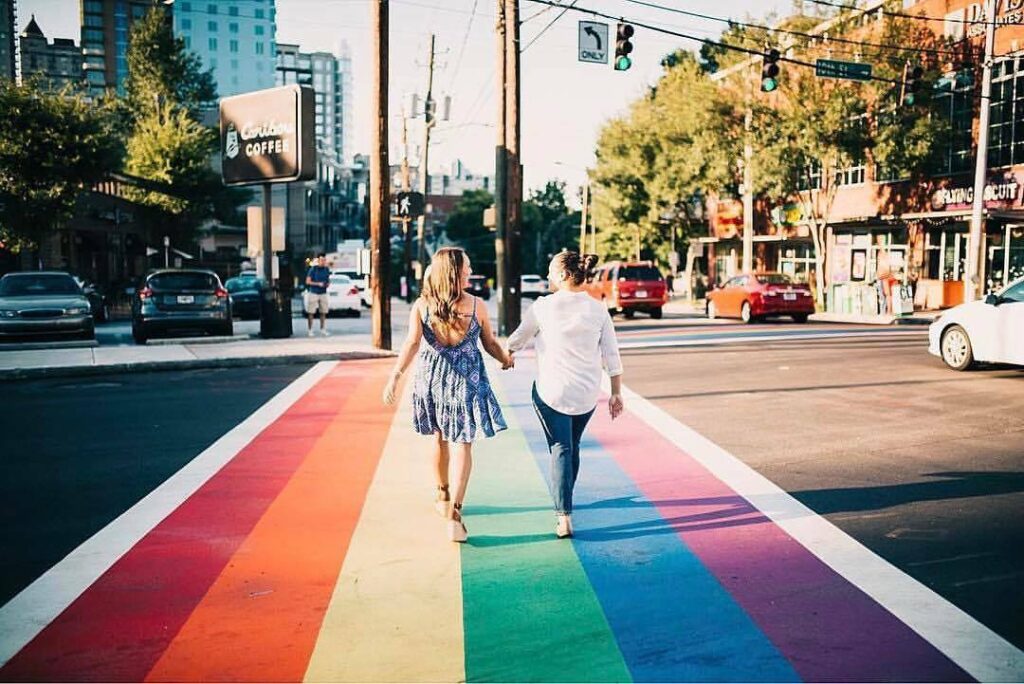 COVID-19 & LGBTQ Safe Spaces: How to Connect with Your Community Amidst the Pandemic
COVID-19 has affected communities all over the world. In just eight months, people everywhere have had to learn a new normal, adjust to the stress of a pandemic, and create safeguards for their families. This sudden change in our world has eliminated safe spaces and coping mechanisms, ways to connect with our communities, and security in our relationships. Safe spaces are places where we feel belonging, acceptance, and love. They are where we feel most at home. They are where we feel most ourselves. This could be a home, a bar, an area of town, a neighborhood, an event, or a restaurant. COVID-19 has temporarily taken away many of these safe spaces.
For the LGBTQ community, some individuals may be struggling to find acceptance, security, and belonging without these spaces. Home may not be a place of acceptance or belonging. Home may actually be a place of neglect, fear, and unrest. If you are suffering during this time, we want you to know that you are not alone. Here are some ways to reconnect with your community while maintaining social distancing and CDC safety measures:
Online Spaces: We live in an age where we can connect with each other through endless online platforms. Try a new chat room. Engage with some new social media accounts or platforms. Gather some friends for an online card game or video game. Write or read blogs that interest you. Join a book club and create an inspiring theme with 3-4 friends. Send a fun email instead of a text message. Facetime or Zoom instead of chat on the phone.
Mail: This is such a fun, safe space. Write a letter! Draw a picture! Send a care package! Have Amazon deliver a gift to a loved one! It is such an intimate way to share things you enjoy with another individual. It also becomes a keepsake for months and years to come. You can write to each other on the same piece of paper or play a game via mail to add another layer of connection.
Outdoor Activities: Fall has arrived and the scorching weather is finally subsiding. Use this time to engage with your loved ones outdoors. Try meeting at a park to sit and chat, going for a walk/jog, or hiking a mountainside. Have a meal together at a picnic. String up hammocks and share quarantine stories. If you're close to a river, pond, or lake, try fishing! Throw a football or a frisbee. Ride bikes around town. Even if you can't get close to one another, the presence of a loved one can be felt 6 feet apart.
Do an Activity Together, but Apart: This is an area where you can get creative. Try something with a loved one(or loved ones), but do it apart. Cook or bake the same recipe and send each other photos of the result. Watch the same movie(even at the same time if you can align schedules). Try the same at-home workout. Start a house project(fire pit, gardening, lawn care) and send each other updates as you go. Read the same book and have a goal of chapters for each week.
If you are struggling to find your safe space and are considering therapy, please reach out to see if a member of the California Women's Therapy team is a good fit for you. We are a team of female psychologists with varying specialties who are committed to helping individuals discover peace, healing, and growth during these challenging times. Couples counseling is also available.
For more information, please reach out to Krista at [email protected] or call (805)-244-5121.
This blog post was written by Krista Kennedy.